Picton Harbour Inn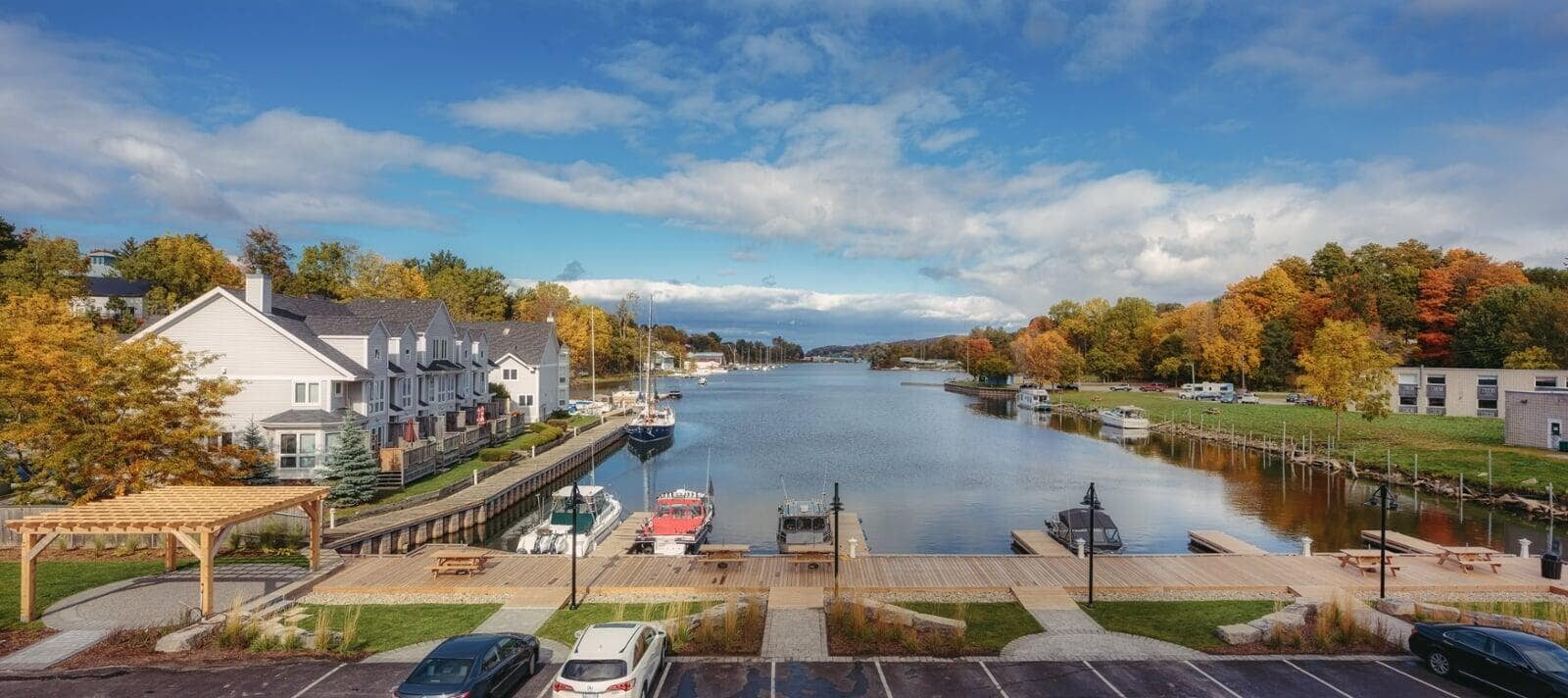 Stay with us and enjoy this lovely view of the harbour from our balconies!
One of the Best Places To Stay in Prince Edward County
Picton Harbour Inn is one of the best places to stay in Prince Edward County, conveniently located in the heart of Ontario's newest wine and culinary destination. It is also close to golf, shopping, fishing, kayaking, craft breweries, cider makers, Sandbanks Provincial Park, and the many studios, galleries, and farm markets that dot Prince Edward County.
In its position at the head of Picton Bay, Picton Harbour Inn is situated in a particularly historic part of Prince Edward County and is near the location of the first law office of Sir John A. MacDonald.
An inn stood close to the site of Picton Harbour Inn as early as the 1790s. Subsequently, busy docks and coal yards were part of the many shipping activities of 19th century Picton. Indian canoes, schooners laden with barley, passenger and freight steamships, as well as today's pleasure boats have departed from this scenic harbour. Perhaps even Samuel de Champlain stood and gazed out upon the bay.
Please Note: Access to Picton Harbour Inn rooms and restaurant may be difficult for some guests with mobility issues. Our staff will be happy to assist you. Please call ahead to allow us to be prepared to assist you in the best manner for your situation.
Download our accessibility policies.