COVID-19 STATEMENT OF RESPONSE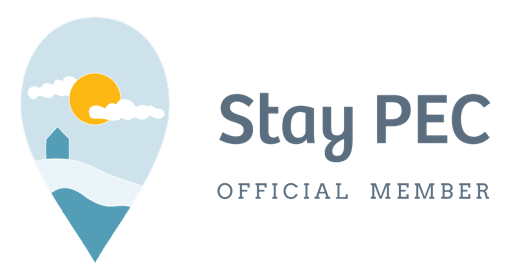 Updated March 29, 2022
As a destination for travelers, we understand the need for each of our guests to feel comfortable during the COVID-19 pandemic. Rest assured, our priorities remain the same: The health and safety of our guests, employees and the wider community in which we live and work, are of vital importance.
Since the outbreak of COVID-19, The Picton Harbour Inn has instituted and improved a series of stringent measures to help mitigate the spread of the virus. We continue to follow COVID-19 developments closely, ensuring full compliance with The Government of Ontario's requirements.
The Inn is well-positioned to mitigate the spread of the virus. Our rooms, with the exception of 2, are accessed directly from the outdoors. Each of our rooms have their own individual HVAC systems. Additionally, we have limited interior communal space, which is temporarily closed.
FRONT DESK SERVICES
Our reception area is open daily from 7:00am- 11:00pm. After hours assistance is available by calling us on our hotel phone line.
Our check-in procedure is now contactless. Each of our room doors are equipped with a programmable key pad. On your check-in day, you will be provided with a check- in procedure email and a unique code to use to unlock your room door.
GUEST SAFETY/ HOUSEKEEPING
For your safety, we have eliminated daily room cleaning and servicing, ensuring that your room will not be entered by anyone other than yourself, for the duration of your stay.
Upon entry of your room, we use an electrostatic sprayer to disinfect the room as well as when we exit the room in preparation for the next check-in. All surfaces, such as furniture, fixtures, remote controls, and appliances are cleaned and disinfected with approved, disinfecting products that are effective in killing viruses, including COVID-19. Every member of our team has been trained for the appropriate use of these products.
Additional stringent guidelines for our housekeepers have been implemented, including the use of masks, gloves, hand sanitizer and frequent hand washing. Additionally, we have removed non-essential items, such as decorative bed scarves, from our guest rooms.
Upon checkout, all linens and towels are washed using industrial grade washing machines and disinfecting detergents. Soap, shampoo and conditioner amenities are replaced after each checkout. Should we wish to have any additional amenities or linens, we will arrange to drop them off outside your door.
UPDATED CANCELLATION POLICY
In an effort to encourage those who are experiencing symptoms of COVID-19 to stay home, we have updated our cancellation policy to allow cancellation without penalty up to 48hrs before arrival.
OUR COMMITMENT
Our team is committed to providing a comfortable guest experience and the best-value accommodation- a commitment that guides us every day and is fundamental during times like these.
We thank you for your trust and for choosing us for your stay in beautiful Prince Edward County.
Smoke-free rooms • Open year-round • Corporate rates are available Monday through Thursday.
---