Docks At The Inn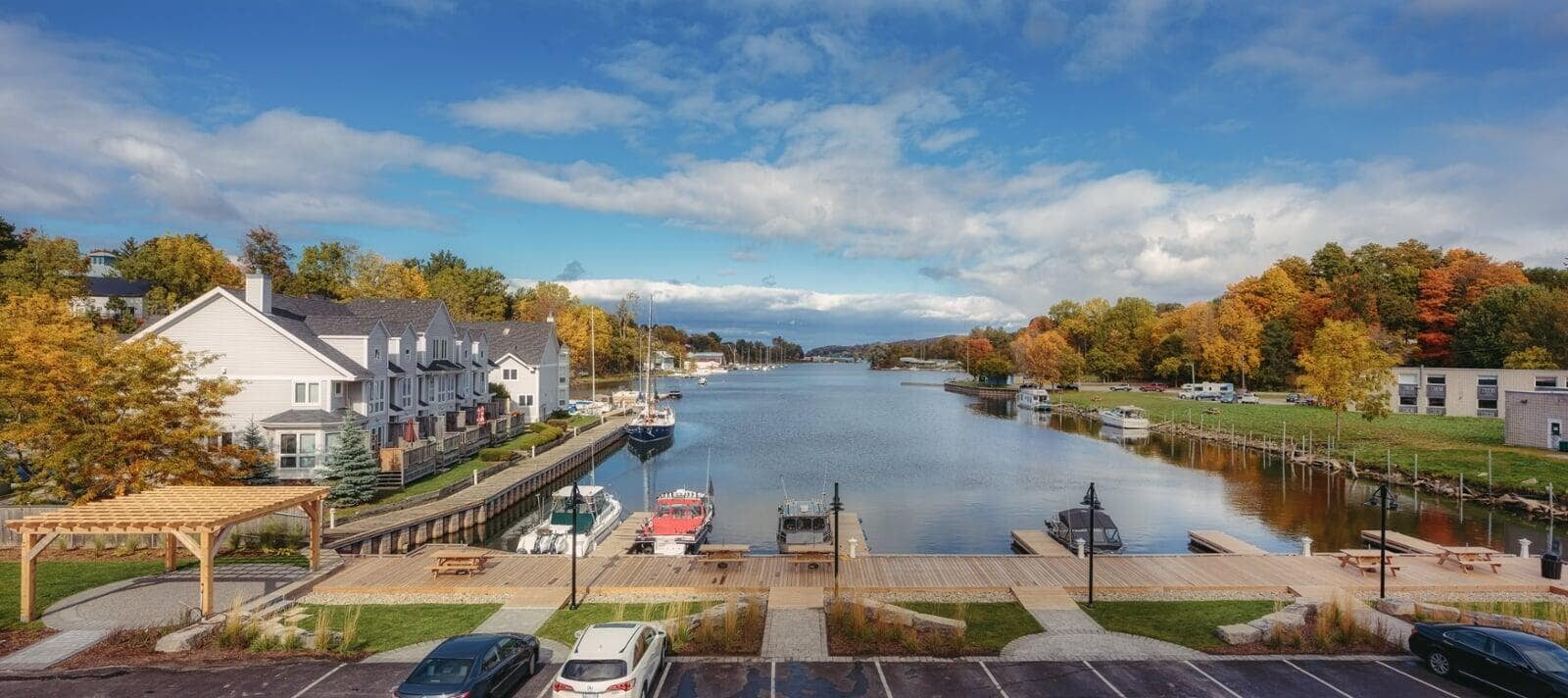 Beautiful new docks are now available in Picton on the Bay of Quinte. The new docks are available to our guests or the boating public and are located directly at the Picton Harbour Inn shoreline. Please be sure to check in at our front desk which is located inside the restaurant.
Picton Harbour Inn Guests
The cost of a boat slip for a guest in a room will vary depending on the size of the slip as noted below.
(Fees shown are nightly, the $5 reservation fee is non-refundable)
| | | |
| --- | --- | --- |
| SLIP SIZE | With Room Reservation | Without Room Reservation |
| 34ft Slip | $20.00 | $1.60/ft |
| 20ft Slip | $15.00 | $1.60/ft |
Not a guest with us?
Our docks are also available to the boating public. For those not staying overnight at The Picton Harbour Inn, the cost per foot per day for boat docking is $1.60/foot/day.
CALL TODAY to book your spot!